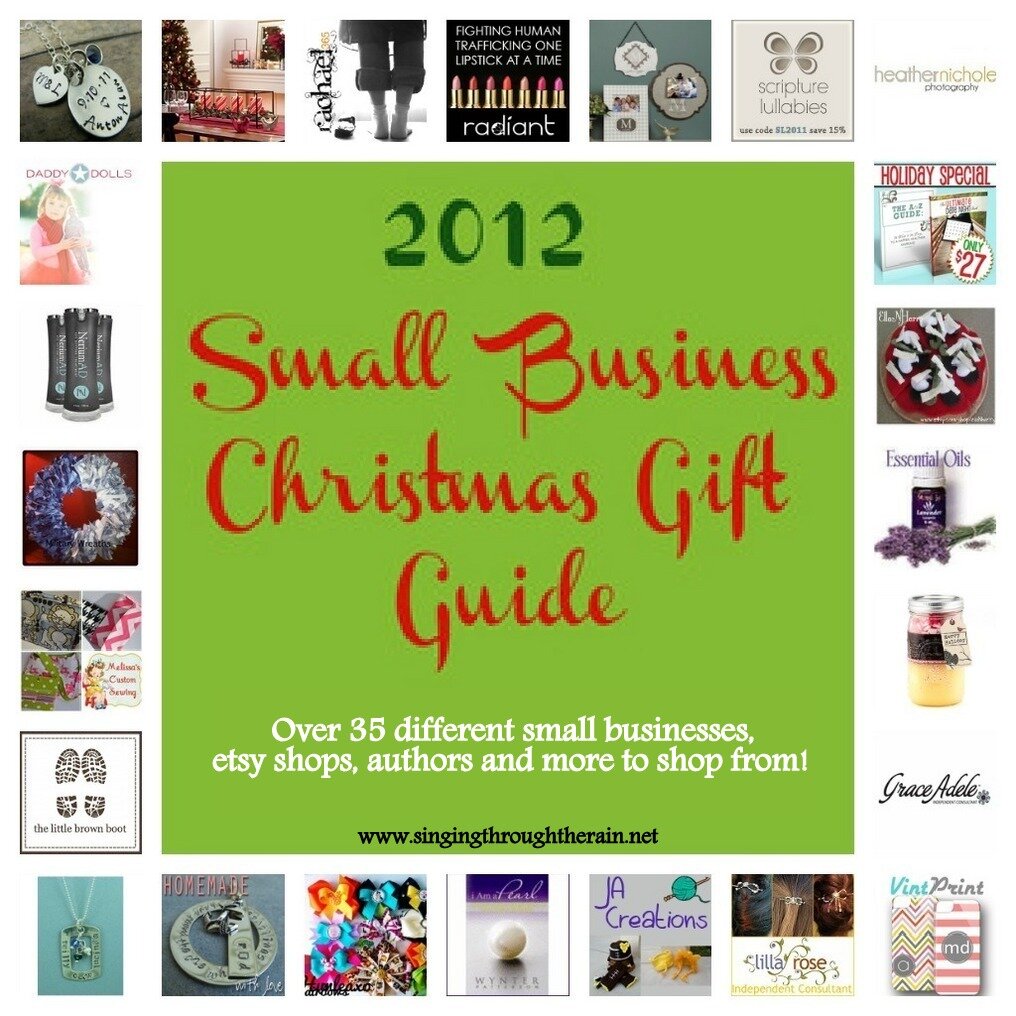 If you are anything like me, you are the most efficient Christmas shopper on the planet. You have your gifts thought out well in advance and purchased months before the holiday rush begins… With the exception of this year, in which case you will have to admit that you have yet to purchase a single gift… Shhh, don't tell anyone, I want it to be a surprise when their gifts are late.
But, lucky for me, there happens to be this pretty amazing shopping guide that was put together by the lovely Kathryn Sneed over at Singing Through The Rain. It comprises only small businesses and many of these little shops offer handmade items.
I can personally vouch for the amazing items you will get through Homemade with Love and The Running Stitch. I personally own items from both shops and adore them… And I'm lucky enough to consider both of these lovely gals bloggy friends.
Need more reasons? Well, here's a bit of information that Kathryn shared with me about her list:
The 2012 Small Business Christmas Shopping Guide is a list of over 35 small businesses, Etsy shops and authors (a lot of whom are military wives), who share a little about their products and why they would be great for those on your Christmas list this year. They include a picture and several links where you can shop and/or follow them on Facebook. It's a very clean and easy list to scroll through so you can visit each and search for the perfect gift for every person on your list!
So don't stress over any last minute gifts. Just head on over to the 2012 Small Business Christmas Shopping Guide page over at Singing Through the Rain and find that perfect gift.